Project files: Google Drive
A while ago we ran a workshop in Rua Red, where the participants built their own Arduino-powered Retro games console. It was a great success; all the consoles worked and we all got a little bit better at Space Invaders, Parachutes, Asteroids and Sudoku.
In preparation for that workshop, I put in a good bit of work sourcing parts cheaply both online and locally. On top of that, we all chipped in with making up an instruction document, getting the tools we'd need together and checking that stuff actually worked. When the workshop went off so well, we got to thinking that it'd make for a really nice kit. Especially since all the hard kit preparation work was already done!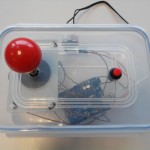 Lunch Box Case
One remaining task for packaging the Retro GameBox up into kit form was the project's enclosure. You may remember that we were using lunch boxes on the night as our console cases. Well, I recently started playing around with laser cutting, so did up a quick enclosure using http://www.makercase.com/ and added in all the mounting holes for the hardware with Inkscape.
The design files (available in the Project files link at top) are still a little rough and will definitely be improved in the future but I'm pretty happy with this as a starting point! It was made with 4mm Birch Plywood Moisture Resistant BB/BB(MR) from woodworkers.ie. We decided to go down the wood route because you really can't get much more retro than that.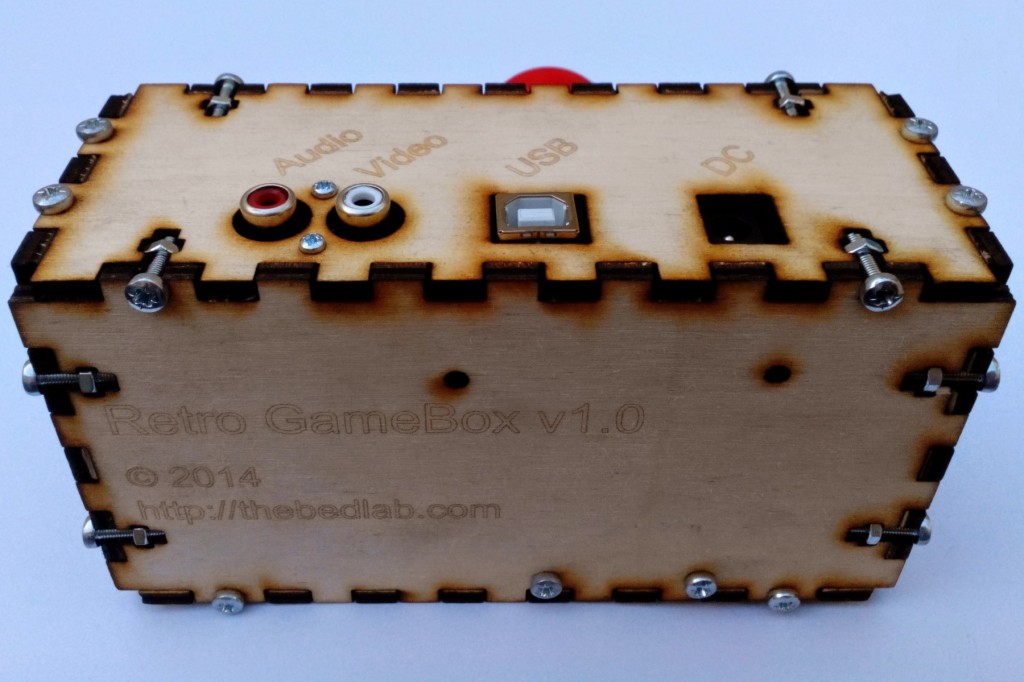 Among the changes I'd like to make are:
Change the box design from T-Slot to Finger joints for everything but the top face, so that we can save on nuts/bolts

Means we'll need some corner pads on the bottom so that it sits on a level surface with no wobbles

Our logo didn't come out in the final DXF file, so we'd need to fix that
Maybe some branding on the top face too
Once the design has been fixed up, we'll get it up on thingiverse and also release the project as a kit. Feel free to comment below if you'd be interested in the kits or have any feedback/suggestions for us. Who knows, maybe this time next year we'll be showing it on the Late Late Toy Show!